Perez-Abreu & Martin-Lavielle, P.A.
We have combined over 100 years of experience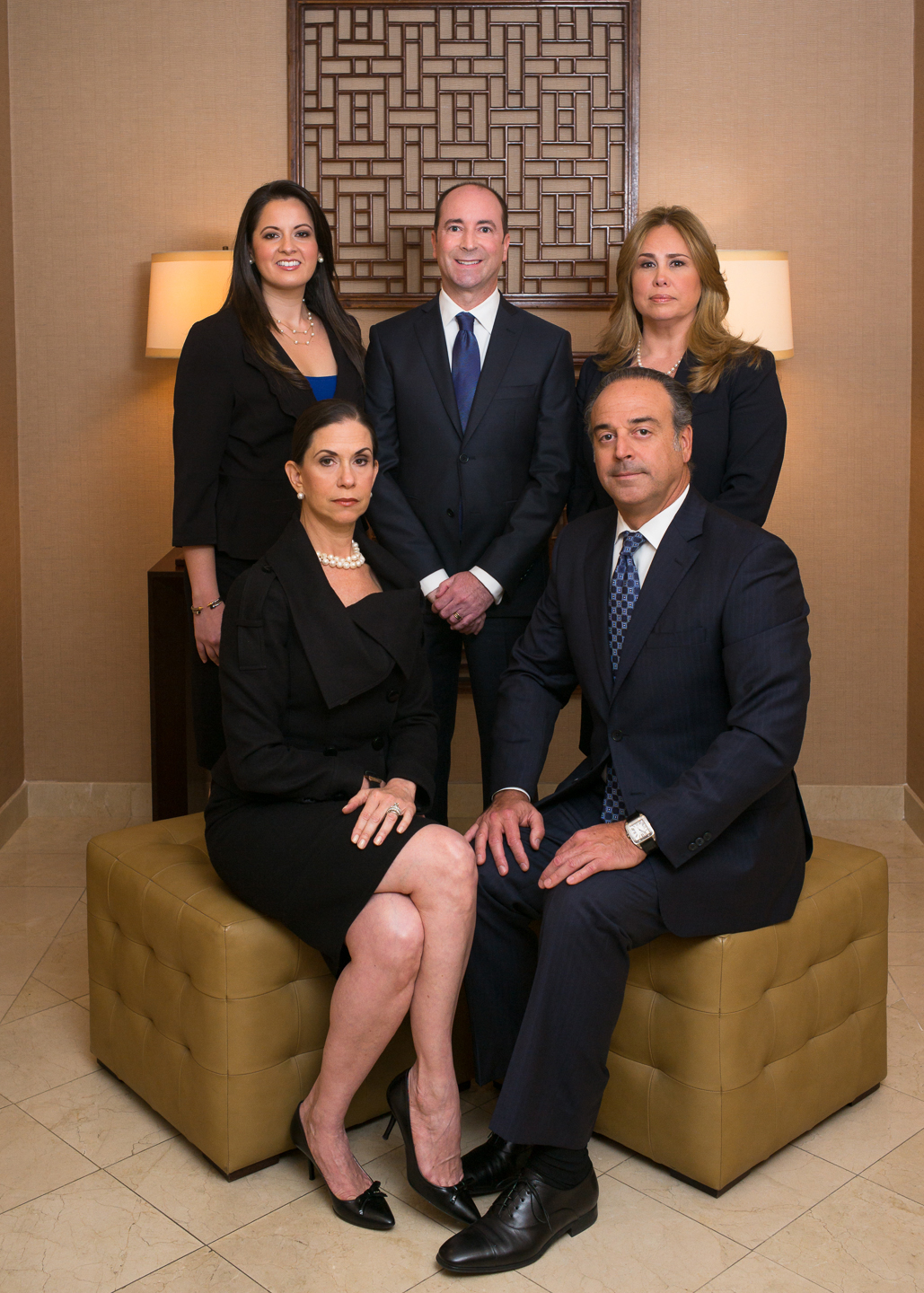 The attorneys at the Firm have combined over 100 years of experience and during those years have represented clients from varied walks of life including homemakers, business owners, television personalities, sports stars, musicians, artists, as well as other high profile individuals. Often the clients either are from outside the United Stated or have business, family or financial ties outside of the United States. Consequently, the Firm is well versed in handling international cases and work closely with foreign attorneys and accountants when the circumstances require the collaboration of other professionals.
The Firm's mission is to provide the client with quality professional legal services, at reasonable rates in an effective and efficient manner. There are five attorneys in the Firm, whose hourly rates vary in order to provide services in the most cost effective manner for the client.
Book a Consultation with an Attorney from our Firm
How can we be of assistance
PRENUPTIAL AND POSTNUPTIAL AGREEMENTS
We are very fortunate to have excellent partnerships with many of our clients. We've formed more than just working relationships with them – we have formed true friendships. Here's what they're saying about us.
I have referred a few of my friends and customers and have been very satisfied.

Is a great lawyer , responsive, professional, human. Great experience i will recommend her services hands down.

Mrs. Ana Martin-Lavielle is brilliant, compassionate, EXTREMELY knowledgeable, and she won't tell you what you want to hear, she will tell you the truth.

It was very concise and thorough, she is extremely professional. Highly recommended.

You definitely want her on your side when getting into or out of a relationship.

Commitments are not always forever.That is why it is important to have a highly skilled matrimonial trial attorney on your side before you even walk down the aisle.So whether you are falling in (or out) of love, please do yourself a favor and call Ana Martin-Lavielle at Perez-Abreu & Martin-Lavielle, P.A.

Ms Martin-Lavielle is an excellent attorney. She helped a family member with a legal matter. Things turned out much better than expected.

Attorney Ana Martin-Lavielle is very professional and knowledgeable. She is always fighting for the best interest of her clients. Highly recommended!

I have worked with Ana Martin-Lavielle in both a professional and a personal capacity. I have had the opportunity to act as co-counsel with her in trial. She...
We look forward to your calling our Firm and scheduling your initial consultation with one of our experienced and dedicated attorneys so that we can provide you with legal advice related to your particular circumstances.